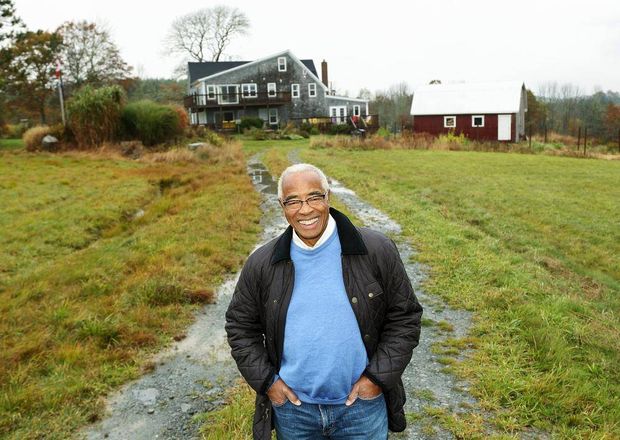 It's an honour to have this opportunity to talk with you about Black History Month today. In a sense, I'm sorry we still need a month set aside simply to remember the contributions of African Canadians. I will be a happy man when we no longer need it. But I remember how proud I was to stand up in the Senate of Canada and received unanimous approval from my colleagues for my resolution authorizing the Parliament of Canada to officially approve the special month.
Each year I always give several speeches and interviews and write op-ed pieces on some great things our elders have done. But this year, I don't want to retell the stories of the impressive contributions of people like Lincoln Alexander, Portia White, and Viola Desmond. Instead, today is all about our Black Youth.
There is a growing, greater understanding and appreciation of the intrinsic value of Black contributions in science, business, education, music, sports, and public policy throughout Canada. In February of each year, we pause to analyze these contributions, and in 2019 we especially want to consider and thank our Black Canadian Youth who are boundless, rooted and proud, for how they have helped to shape our heritage, culture and identity.
One thing that is happening is our youth are now reading, writing essays and immersing themselves in research and history about our Black Heroes, and as result they are better understanding our incredible heritage and are making significant parts of that heritage Canadian.
Our Black Canadian youth are ahead of their time. Their curiosity and creativity knows no bounds. They are leaders of the way. Innovators. Creators. Seers. Things happen with them first. They are often considered by some of us to be off beat and rebellious but when we look and listen carefully we soon realize they are our Canadian trailblazers. Just look at the impact and influence of rap, punk rock and hip- hop on global music. Our Black youth have been responsible for some of the most dominant genre in popular music, dance, theatre and art.
Our Black Canadian youth, influenced in part at least, by Drake and Choclair, are continuing to lead the way with their contemporary murals and works of art on old buildings, old barns, abandoned walls, subways.
This powerful 'street art' often carries heavy didactic messages that reinforce our Canadian core values of respecting human rights, including the dignity of the person, and the rule of law. These youth are spreading these values globally with social networking which is, at the same time, having an indelible impact on our Canadian heritage, identity and culture.
It is, of course, not new for creative artists to lead the way in a revolutionary sense. They could foresee the ultimate fall or change long before it, in fact, occurred. Consider the storming of the Bastille in Paris on July 14, 1789. It was an old medieval fortress and a political prison but it represented Royal Authority. The artists, even without social media, had, many months before July, depicted the fall of the Royal Authority in their plays, pageants, comedies, music, art, literature etc. It was over.
Knowing of this influence, many of the revolutionary leaders in Paris had deliberately used many of the art forms to mobilize public sentiment in favor of the new nationalism. So also, our Canadian Black youth have helped to shape our heritage, culture and identity. So to them during Black History Month, we say "Thank You". We appreciate your contributions.