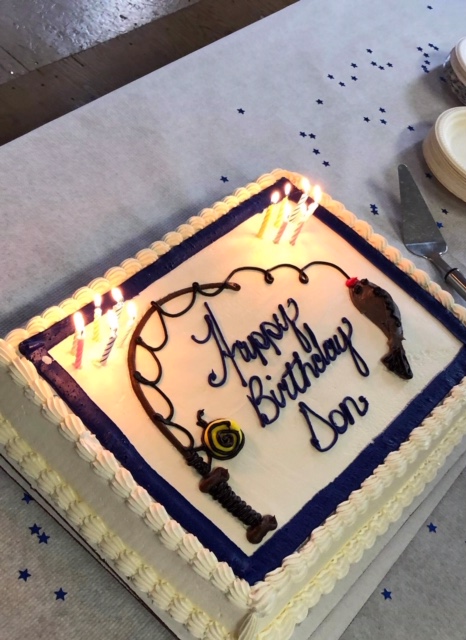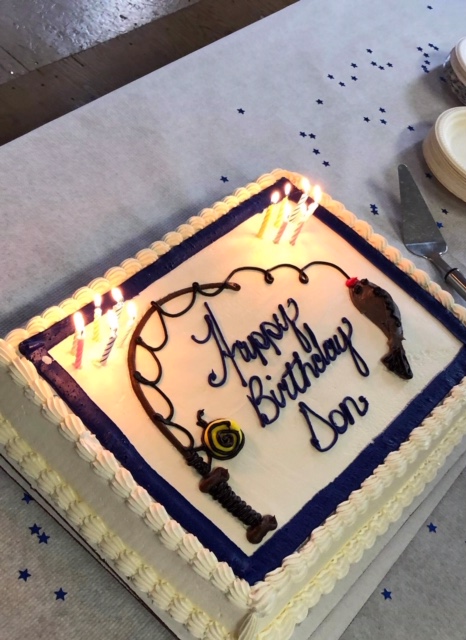 I turned 80 on the 16th of November, 2018. But this was by no means a unique happening. Millions of people from around the world have reached 80 years and, indeed, lived a lot longer, but for me it was a very special milestone.
When the bells sound 3 score and 20, something magical seems to happen. At midnight, November 15, stepping out of that Septuagenarian (70-79) mould into Octogenarian was shockingly different. It's not as though I had suddenly become an elder statesman, but rather I somehow had come of age. Certainly my vocabulary was enhanced. When I think of the end of one thing to a new beginning, I e Septuagenarian to Octogenarian, I was prompted to ponder 'did I really make it, or was this just a pleasant dream'.
One friend who sent birthday greetings wrote that even though the magic of 80 is hard to believe, "you may rest assured that you are now part of the old and wise community." Well, perhaps! But I'm reminded that Oscar Wilde said that with age comes wisdom, but sometimes age comes alone. On thinking and reminiscing about the ambiguity of life and the existential moment between(79-80), I am struck with a little chagrin and a touch of guilt when I realize that so many of my friends and relatives didn't make it to 80. But one can ruminate too much on such issues, so I'm resolved to plan for the next stage, nonagenarian. Why not?
Well, with all that behind me, November 16 in Pleasant River was time for a happy, fun traditional birthday party with many friends, relatives and community members. There was cake, lots of food, and, most importantly, all the political speeches were short. I was, on that day, irrespective of my medical condition, the veritable embodiment of someone enjoying the good life with friends: I smiled often, laughed a lot and was very happy as I continued to dream big, and most of all I realized how truly Blessed I was for what I have and what Gods Grace permitted me to achieve. As my good friend Dr. Peter Paris, Professor at Princeton Theological Seminary, recently reminded me, " in the final analysis we are sustained only by Faith, Hope and Love, those great theological and moral virtues that St Paul explained…..". And I guess he's right.
My Health
The birthday was special. Indeed, very special, because in April 2015 I was diagnosed with a rare and fatal heart condition, Cardiac Amyloidosis with peripheral Neuropathy. I had been hospitalized for 6 days and five nights in Bridgewater, Nova Scotia where I received excellent care. I was retaining fluids and I had Congestive Heart Failure. Following many more tests in Halífax including Heart biopsies , (which were sent to the Mayo Clinic in USA for analysis), I remained very weak and at one stage was given less than six months to live. There are very few cases of Amyloidosis in Canada and accordingly there is no recognized treatment center and medical expertise in the country. Fortunately, with help from local Medical experts and the Nova Scotia health care system, my wife and I were able to make it to the Mayo Clinic in Rochester, Minnesota where I have been a patient ever since and they were able to assist my early entry into a clinical trial program with an experimental drug which I feel helped my condition. The Mayo had analyzed my five heart biopsies and found the precise gene in my liver that was causing the heart failure. Diagnosis: Heart Failure due to hereditary transthyretin cardiac Amyloidosis, secondary to a Valine 122 isoleucine mutation.
As I post this piece, I still travel from Nova Scotia to Rochester, Minn every 20 days for my Infusion Treatments etc, that are still not available anywhere in Canada. Today, from a cardiac perspective, overall I am considered by the Mayo Clinic to be quite stable. So you can see why the 80th Anniversary was so special to me.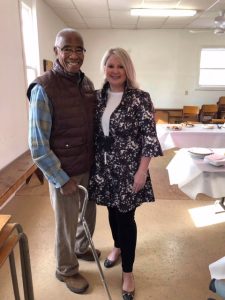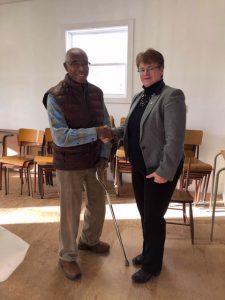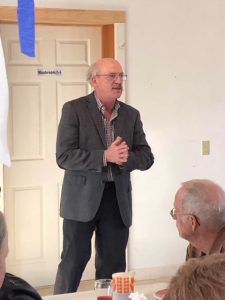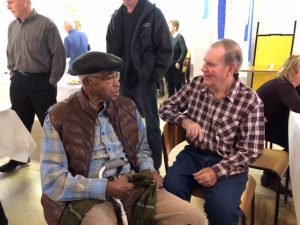 ---
We have received dozens of emails, letters, notes, poems, telephone calls, social media notes, and greetings from across the country and I wanted to share a few of them (particularly some political and public service ones) with you. I also want to thank David Young, my friend from the Wolfville High School class of 1956 who notified many of our classmates who notes and remembrances I really enjoyed reading.
Read more: 'Wolfville native, retired senator Donald Oliver feted at 80th birthday celebration' (Dec. 4, 2018, King's County Register/Advertiser)