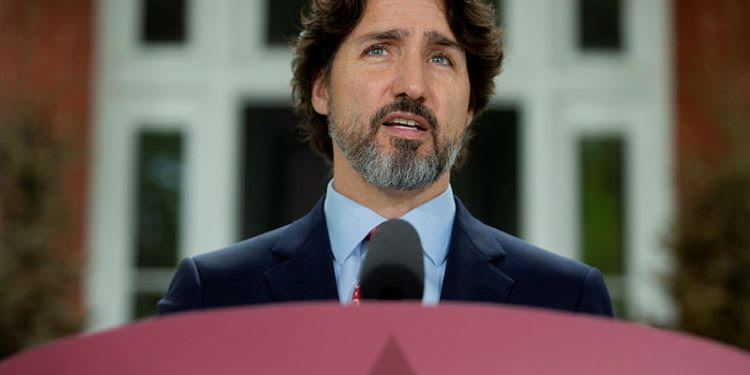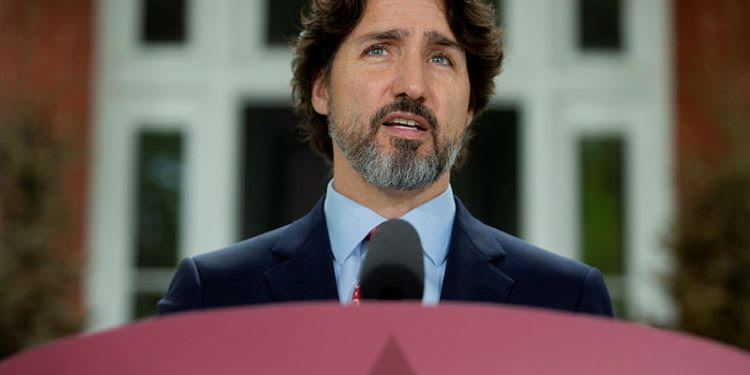 Both Canada and the United States are each deeply embroiled in the largest pandemic of anti-Black systemic racism since the height of the Martin Luther King civil rights movement that featured vicious attack dogs, and the brutal beatings, shootings, and murders by whites and by police of unarmed, innocent Black, men, women and children.
Only now, with the internet, technology, and social media, millions and millions of eyes from around the world are watching the United States. People are also watching Canada to see if this middle-ranked world power, once recognized and worshipped for its even-handedness, compassion, understanding and respect for diversity, can rise now to its former exalted position in the world. The world is watching us in the face of the ugly and racist murder of George Floyd in the United States to see if Canada can now give hope and demonstrate once again its earned reputation for understanding and tolerance, and produce a roadmap that all can see and read for overcoming and eliminating anti-Black systemic racism.
Some would argue that there was abject failure of leadership on the part of the Trudeau government to provide more than the vacuous, "we're in this together," but it's clear that words alone will not eliminate anti-Black racism. Many people, including victims of anti-Black racism in Canada, are looking for some concrete resolutions.
The prime minister, however, has clearly stated repeatedly that anti-Black systemic racism exists in Canada today, and on June 2, he said, with humility: "I am not here today to describe a reality I do not know or speak to a pain I have not felt." That's probably because he's white and privileged. He was born into that and it's not a sin.
The reality, however, for most African Canadians is that their pigmentation defines who they are thought to be by the rest of the world, and it's usually not positive. The sad reality for many Blacks is that with every step they take and every move they make they are liable to be stopped, suppressed, held back, criticized, ridiculed, and prevented from proceeding for perhaps no reason other than the colour of their skin. Those barriers exist particularly in housing, employment, health care, and criminal justice.
But it cannot be forgotten that there are throughout Canada thousands and thousands of white people who I salute and who do not see colour when they deal with us, and many of them have been on the streets the last nine days walking with us side by side, peacefully demonstrating for an end to systemic racism and protesting the horrible death of George Floyd in Minnesota. Many more have been at their homes praying for an end to Black-based systemic racism in Canada. These are the people of good faith who help make our country strong.
In my case, I started school at the age of five, in a small university Baptist town, the only Black child in the class. For the next 10 years or so, we all had the same school teachers, the same coaches for sports; we basically all went to the same Sunday school and church, played on the same hockey teams and attended all the same parties and socials.
But sometimes when I was engaged in an interesting discussion with teachers or with people around the university, or when I was playing sports with my classmates, I would momentarily forget about the colour of my skin. It didn't seem that important in the scheme of things; after all, we had so many things in common. Colour was not always the foremost thought in my mind.
For a glancing moment, I had a feeling that there was really no difference and that we were indeed intrinsically alike. I had completely forgotten that pigmentation always denoted a marked physical and psychological difference. It had all the shades of invoking a subtle master/servant relationship from the days of slavery, and that being Black meant being inferior and less worthy than your white counterpart. Pigmentation would always describe who I was as a physical being.
So, how could I ever forget something so fundamental, even for an instant. It was painfully and blatantly clear that I would have to be conscious of my colour at all times and be ready to defend it as well. The colour of my skin is a situational fact that has stayed with me all my life. But even though pigmentation was not something that I thought about every hour of every day, it did help orient my entire life.
When in the middle of something very important and demanding, I would often receive the strange query—"don't you realize you're Black"—and it would happen on some of the most unexpected occasions, and I had to be ready. The situation is called racism. That is the constant reality for most Blacks in Canada today. We encounter race hatred, intolerance, discrimination, contempt, and prejudice in virtually everything we become part of in our daily lives.
The prime minister cannot possibly fathom our reality of racism because it defies so many of our senses and it's just there with disquieting regularity. For instance, imagine you are eminently qualified and Black, with excellent managerial skills and experience, have superior, advanced education, are proficient in three languages, are the proper age, and that you've just learned that you've been passed over for the eighth time in an executive job competition. What a shock. What else can you do? You know implicitly that racism is present and totally in control of what is happening. But it has defied all your senses. Nothing overt gave you an explanation for the result. It's something painful and hurtful. You want to cry, to scream out. But you dare not. It's how systemic racism manifests itself, and that's the pain and the reality our prime minister cannot possibly ever know and understand.
And it's just like the anti-Black racism demonstrated by the beatings, shootings, and killings of Black people throughout Canada for which there are thousands of white and Black Canadians protesting and peacefully demonstrating in the streets. Prime Minister Trudeau must understand that anti-Black racism has to stop.
The job now for public policy-makers looking for solutions is to dig deeply into the very core of systemic racism, analyze it, and produce detailed, comprehensive, and professional recommendations for change that must be acted upon by government immediately. Remember, the eyes of the world are watching Canada with hope.
The prime minister can put a lot of easy and meaningful things in place immediately, if there is the will. As I have been saying for decades, some of these helpful things are very, very easy for a prime minister to implement and to make happen quickly.
For instance, one way to start to dispel the sting of anti-Black racism is for eminent and qualified Blacks to be appointed to senior positions on boards, commissions, and Crown corporations. For example, you will recall that, as prime minister, Brian Mulroney appointed Lincoln Alexander as the Queen's representative of Canada's largest province; Julius Isaacs was appointed chief justice of the Federal Court of Canada, and I was Speaker Pro Tempore of the Senate of Canada.
There are dozens of great Lincoln Alexanders out there today who could become significant influencers on major government boards and commissions and this would help reduce the impact of anti-Black racism. We desperately need more Black judges appointed to our Superior Courts across the country. We need Black deputy and associate deputy ministers appointed to our senior bureaucracy in Ottawa. We need more Black chiefs of staff in government offices. We need a new federal government Department of Diversity headed by a Black deputy minister. The upper echelons of power in Canada must reflect the diverse faces of Canada. A number of these things can be done by Prime Minister Trudeau with the stroke of his pen, and what a difference it would make for Canada.
In conjunction with these initiatives in boardrooms across the nation, we also need to make policy more effective. We urgently need accurate information: facts and race-based disaggregated data. Prime Minister Trudeau should pick up his pen this week and sign any prerequisite documentation from the Privy Council Office to order the immediate collection of comprehensive data on COVID-19 from every province and territory in Canada. This data should be submitted to Statistics Canada on a daily and weekly basis, possibly retroactively, to the beginning of the COVID-19 pandemic.
The United States now has close to 110,000 reported deaths from COVID-19 and, regretfully, a disproportionately high per cent of those deaths are Blacks and Latinos. In Canada, we have some general information that a disproportionately high percentage of those who have died from COVID-19 are also Black. We know these deaths in both countries involve socio-economic issues such as lack of a nutritious diet, access to the health-care system, employment opportunities, affordable, adequate housing and, most of all, the subtle, all-pervading yet omnipresent anti-Black systemic racism.
To examine and report on these issues, in-depth, I urgently call on Prime Minister Trudeau to appoint in June 2020 a commission of inquiry under the Inquiries Act, chaired by an eminent Black Canadian judge, to examine in detail the above socio-economic issues, call evidence and hear from those impacted by racism in the communities across Canada, and report back to Parliament with specific recommendations in each area designed to eradicate or substantially limit the reach and influence of anti-Black systemic racism in Canada. All aspects of the inquiry must involve in its membership and research a majority of eminent, qualified African Canadian men and women. The inquiry would, as well, receive all the race-based data collected by Statistics Canada, and hopefully provide recommendations to the government before the next wave of COVID-19.
No reasonable Canadian expects this prime minister to fully understand the reality and the 400 years of the pain of anti-Black systemic racism in Canada, but they do expect him to take some positive steps towards its elimination, such as those set out above.