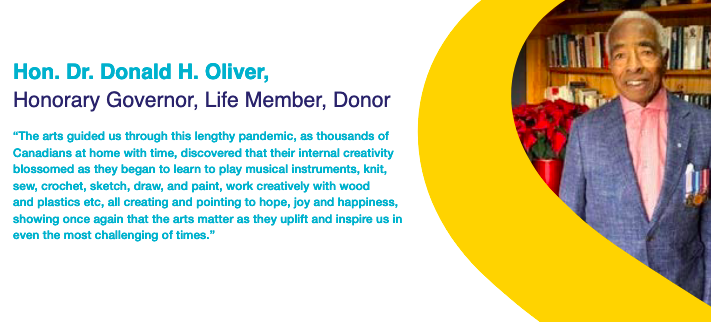 The Hon. Dr. Donald H. Oliver was recently featured in the 2020/21 Community Report of the Art Gallery of Nova Scotia. He wrote:
"The arts guided us through this lengthy pandemic, as thousands of Canadians at home with time, discovered that their internal creativity blossomed as they began to learn to play musical instruments, knit, sew, crochet, sketch, draw, and paint, work creatively with wood and plastics etc, all creating and pointing to hope, joy and happiness, showing once again that the arts matter as they uplift and inspire us in even the most challenging of times."
Sen. Oliver is an Honorary Governor and Life Member of the gallery.