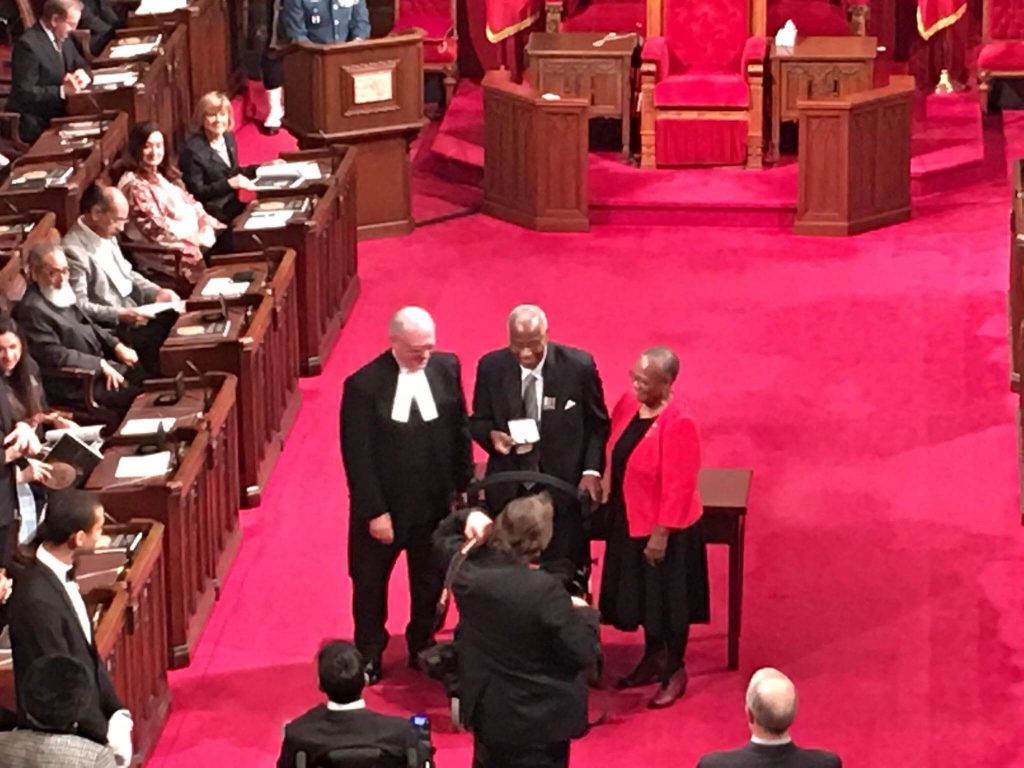 This is an excerpt from an article that originally appeared in the June 2021 issue of the Acadia Bulletin.
Three prominent members of the Acadia community were invested into the Order of Canada in late 2019 and early 2020. Don Oliver ('60, invested in December 2019), Barbara Butler ('70) and Ray Ivany (Honorary Alumnus and President Emeritus) are all, in different ways, builders. They have worked to lay foundations for the future and build a more vibrant, diverse and creative world and each has received recognition for their outstanding contributions to society.
The Honourable Donald H. Oliver, C.M., Q.C.
Don Oliver's advocacy for diversity, education and inclusion sets a powerful example for Acadia's alumni to emulate. Now retired, Oliver is an African-Nova Scotian lawyer and a trailblazer who broke down the barriers of systemic racism. During his 23 years in the Senate, he promoted equality and fairness in Canada's parliamentary institutions and public service. His vision of an inclusive society is shared with new generations through post-secondary scholarships and bursaries for minorities. He was also invested into the Order of Nova Scotia in 2020. Oliver's family connections to Acadia go back more than 100 years on both sides. His grandfather, William A. White, born into slavery, was only the second Black person admitted to Acadia and the first Black Canadian to receive a Doctorate of Divinity from Acadia. "He graduated around 1903, and we've been graduating as a family in great numbers ever since then," Oliver says. In 2007, Oliver received an Honorary Degree (DCL) from Acadia. Notwithstanding the pandemic, he sees 2020 as a turning point in race relations. "In terms of racism and the Black Lives Matter movement, the killing of George Floyd in Minneapolis turned the tide for people around the world," he says. "They basically said, 'Enough is enough. Why should we be treating one group of people this way, particularly people of African descent?' The year 2020, with its political and social changes, has really made the difference."