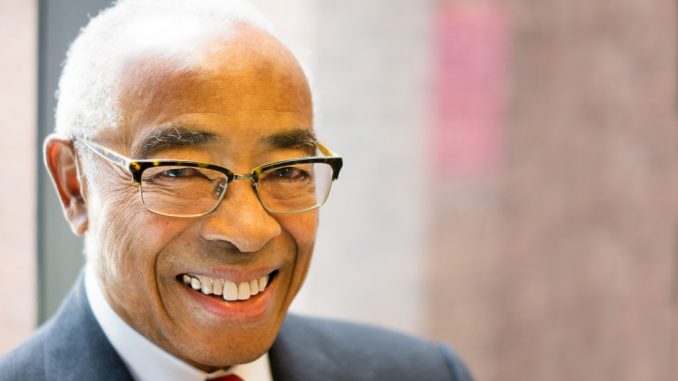 As a Black History Month Pioneer, I sense there's something quite different, exciting and encouraging about the way it has been celebrated this year.
What Jean Augustine got the House of Commons to adopt and what I got the Senate of Canada to unanimously adopt on March 4, 2008, (so the the Parliament of Canada could speak), was to " recognize the contributions of Black Canadians " and that February be recognized as Black History month. In Nova Scotia our history can be traced back 400 years so we certainly have a lot to be recognized.
What I sense this month, 2021 was that there were thousands and thousands of Canadians from coast who for the first time were becoming engaged in the spirit of the recognition by standing up and participating in the discovery of forgotten communities; distinguished innovators; finding lost art, from artists who works are being seen for the first time, manuscripts, letters, documents, correspondence which all speak to the rich cultural heritage Blacks contributed to Canada.
Take the discovery of Amber Valley, which was honored with a new stamp from Canada Post, which was once the largest Black settlement in Western Canada. The first 300 Blacks arrived in 1910 and by 1911 it grew to 1000, and they had their own school, church, post office and became a well established community including a winning baseball team.
In southern Alberta, exciting documents, letters and manuscripts were uncovered and written about a lone Black Woman Auntie Saunders, who was a nurse, ran multiple businesses in Fort MacLeod such as a restaurant, a laundress, owned a boarding house—-all of this as a black woman in the 1800's. Canadians cannot find enough books, research papers, videos, newspaper articles, artifacts and documents on cases like Auntie Saunders.
Out east interested Canadians have been finding worn and damaged tombstone of some of the first African Canadians in various regions of New Brunswick and Nova Scotia. An area around Mactacquac Heights, they found a cemetery with the stone nearly covered with weeds and bushes that was only discovered when the land around it was being developed. 371 Blacks came to Willow Grove New Brunswick in 1815 and developed a community. And thanks to another Canada Post stamp thousands of Canadians are trying to learn more about this black settlement where the burial grounds were recently uncovered. I am certain there is a treasure trove of other artifacts and documents that are yet to b discovered so these important stories can be told and become part of Canadian History books. The Canada Post Stamps were complimented by the unveiling by the Royal Canadian Mint of a commemorative coin honoring Black Loyalists for their contribution to the British in the American Revolutionary.
But none of this apparent new interest in Black recognition could have taken place without Black Lives Matter and the heinous death of George Floyd watched by millions around the globe in real time. His killing awakened in people of all colors that this systemic anti-black racism had gone far enough, and we as individuals must stand up